My dad sent me a book about Japanese Bird-and-Flower Paintings by Ito Jakuchu!  It's called Colorful Realm, and it catalogues a special exhibition at the National Gallery of Art.  You can see the book here.
Jakuchu's paintings are breathtaking. One of his techniques involves painting on the underside of the image, which makes it luminous.  After looking through the book for a while, I made these two pieces: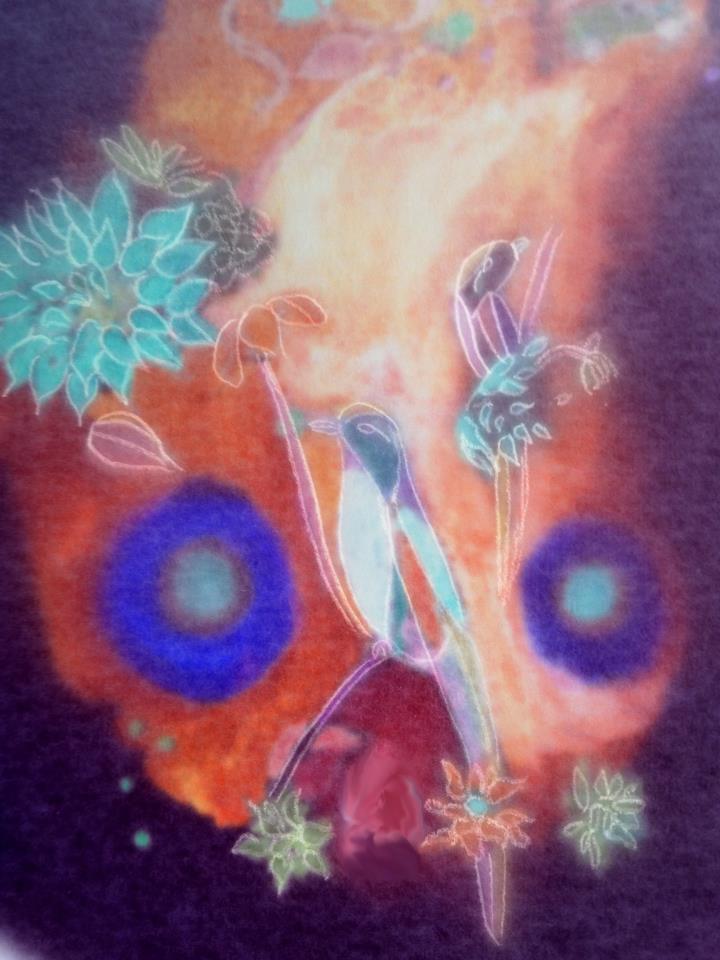 You can find the first of these pieces in my etsy shop.